Online Running Coaching
We are a dedicated and qualified coaching team who can help you achieve your trail or road running goals (from parkruns to ultramarathons and beyond) utilising applied sport science and experiential know-how.
Want to join us for a run?
We host FREE weekly community trail runs
Join us every Thursday for Stellies Shake Out (SSO), a free group trail run that takes place in Stellenbosch.
Being our original weekly running group, SSO attracts like-minded (trail-loving) students and working professionals alike.
There are 3 regular pacing groups to choose from: Hasty Hares (fast), Kale Blazers (medium), and finally *Cheeze* and Wine (easy). On occasion, the Red Hot Chilli Steppers (our walking group) makes an appearance, but if you're new to the group (and especially the trails) we suggest that you join once you are able to maintain a jog at a leisurely pace on trail terrain.
The main venue's start is at Coetzenburg Centre at 17h30 in autumn / winter and 18h00 in spring / summer. We then explore the trails on Stellenbosch Mountain for an hour before returning to the start for a chat about that evening's adventures over an ice cold sponsored Stellenbrau craft beer (non-alcoholic option available).
We do start at alternative venues from time to time, including; Eden Forest, Banhoek Conservancy, and Idas Valley Nature Reserve (amongst others). This will always be announced on social media ahead of time, so please keep yourself up to date especially if you missed the previous week's run where it may have been announced in-person.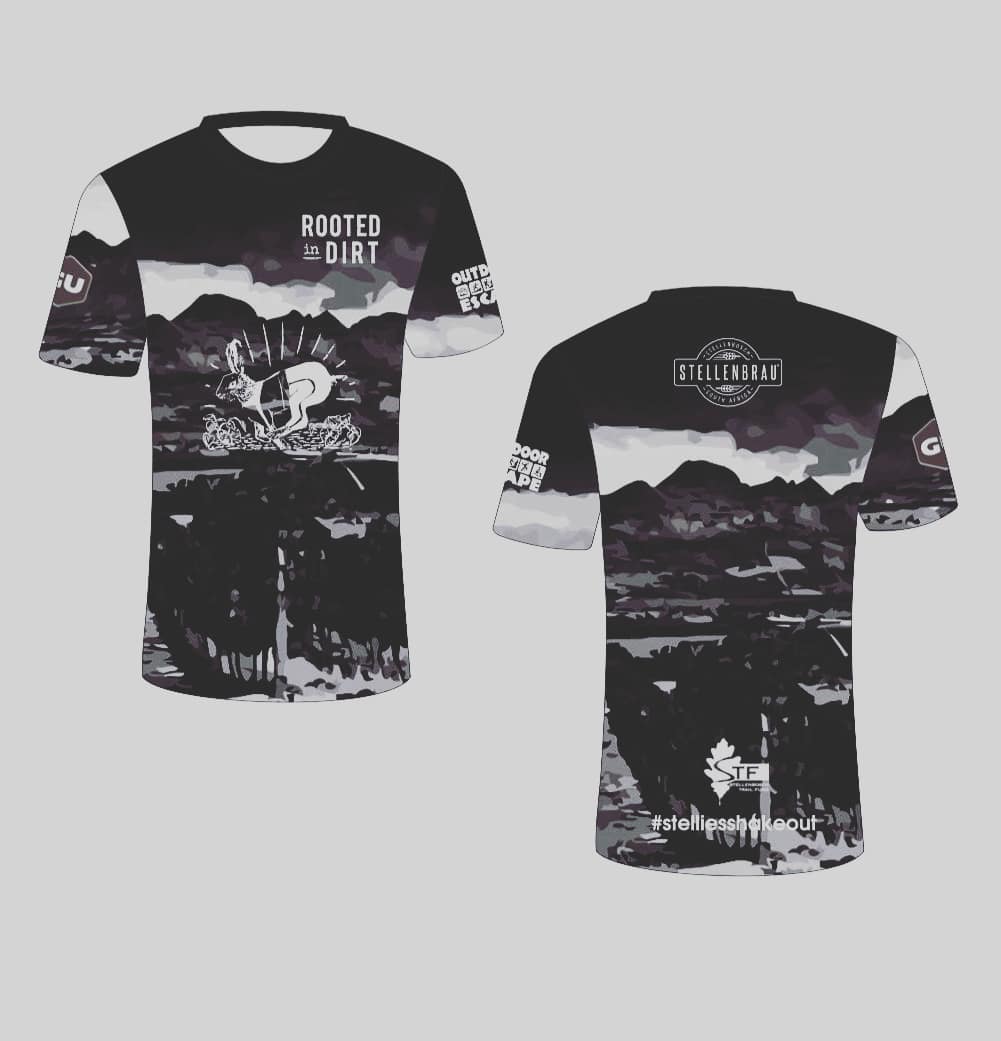 What we offer:
(suited for novice to elite runners)
Tailored individualised running programs
Field (time-trials) or laboratory* (VO2MAX/Lactate Threshold) testing to set up personalised training zones
Periodisation and load monitoring
Running-specific strength training programs
Consultations advising on training and racing
Testimonials
What our clients say
Malikah Patel-Davids
I have had the pleasure of working with Simon and Jana for a few big races.
I was just another runner, trying to "wing it" or cram in last minute mileage and inevitably nursing multiple injuries while doing it.
Working with Simon and Jana, the training plan was tailored to my specific goals with quality runs and equal parts strength training.
In this time, I've come to know them as committed, very knowledgeable about running and attentive but also infectiously positive and joyful making them terrific coaches – accountability was a big factor too.
I have the highest praise for Simon and am grateful to have had the opportunity to train with him. Through him, I've learned a lot about myself as a runner and what I am capable of achieving.
Iago Sampaio
Simon was responsible for my training in the two 100km races I have ran so far. The Ultra Trail Drakensberg and Ultra Trail Cape Town.
For the UTCT in special I had to travel to Peru for three months due to work reasons and only managed to arrived in South Africa four days before the start of the race. His support even from far away as amazing. It was hard to find the best spots for trail running in the flat streets from Lima and few others places I found, but Simon really did a good job with gym work and weekly feedbacks about my process.
Since the very beginning I knew that my chances to finish the UTCT in less than 17h was really low base on the previous experiences (UTD100k in 21h40 and UTCT65k in 11h43). So I always wanted to run more and more, but Simon never agreed on this. I don't know how, but he created a program rich of quality and not with quantity. I was never with broken legs/injured, and sometimes I had the feeling I was not running enough, but I was. The balance is the key.
Two days before the race I met with Simon and he explained to me what I should do on the race day and what would be my finishing time. He was able to say with confidence not only the hours but even the minutes I would finish. Actually I am proud the say that I finished 16sec faster, in 16h34'44'' hahaha.
It might look that I care a lot about finishing time, but I actually don't. I decided to run the UTCT 100km in 2019 because I really had the feeling that my time in Cape Town was about to end, and there were no better farewell than finish the UTCT. I will always trust and be grateful for your excellent job Simon, thank you once again for your help on this very important chapter of my life.
A big hug from Peru.
Iago Sampaio
Ansaawf Jakoet
Choosing Simon as my running coach was a no-brainer. His passion for running coupled with scientific training knowledge thereof meant that I was in real good hands. He takes the time to seriously understand your goals, your mindset and your general well-being. Under Coach Si, my racing calendar included many firsts. He took me from a leisurely runner to my first international race, among others. I look forward to building and smashing more goals under his guidance. I highly, highly recommend his expertise to any runner.